Archive for the 'Visual' Category
Check out more images here.
Do you know that our tears of hope are different from our tears of cutting onions? Rose-Lynn Fisher has explored 100 different tears in "The Topography of Tears".

One of my favourite sources of news has to be Alan Taylor's blog In Focus featured on The Atlantic. Here, Taylor curates photography of current and historical, global events. Often, I find that the photos he selects, build an even stronger connection with what's going on in our world than many newspaper articles. Here is a selection of photos from a post about The Broken Lives of Fukushima.
More than two and a half years have passed since the massive 2011 earthquake and tsunami struck northeastern Japan, wrecking the Fukushima nuclear plant and claiming nearly 16,000 lives.
Imagine an eye unruled by man-made laws of perspective, an eye unprejudiced by compositional logic, an eye which does not respond to the name of everything but which must know each object encountered in life through an adventure of perception. How many colors are there in a field of grass to the crawling baby unaware of 'Green'?
— Stan Brakhage
Stan Brakhage is known for his experimental films created by painting or glueing images directly onto celluloid. This way he opened up a different way of seeing, challenging our perception and bringing us back to a child-like way of seeing unruled by man-made laws of perspective. The Dante Quartet is one of his experimental short films from 1987 it was inspired by Dante's The Divine Comedy, and took six years to produce. The effect of the images being painted directly onto the celluloid is both meditative and challenging for the viewer.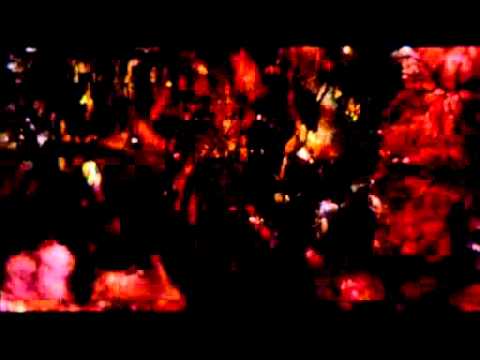 The 'House of Construction' founded in Weimar in 1919 by Walter Gropius was a laboratory of ideas, a school of arts and crafts bound to be remembered in the decades to come for its unique approach to a total art and as a symbol of the avant-garde Germany. It operated until 1933, when it was closed by the Nazi regime. But how was life at the Bauhaus? Which faces would you have seen? Photographers and former students T.Lux Feininger and Edmund Collein documented its life and activities. Here are some of the things you could have seen at one of the most famous arts schools in the world.
Paul Nougé was a poet, a philosopher, a photographer, an activist and a friend of René Magritte, with whom he is portrayed in this picture (Nougé is the smiling guy on the right).
These pictures by Nougé are part of a series called "La subversion des images" ("Subversion of the images") which were taken between 1929 and 1930. They look incredibly modern and so ahead of their time. Maybe the name Francesca Woodman rings a bell?
These photos are selected from the The Nooney Brooklyn Photographs, by Dinanda H. Nooney documenting almost 200 families or individuals in their Brooklyn homes in the late 1970s.
Nooney was very meticulous in her photographic projects, her first project was to document the entire length of the West Side Highway in Manhattan, which had partially collapsed in 1973 and was demolished beginning in 1977. In her second project was to document Brooklyn. She used her connections from when she was working in Brooklyn as a volunteer for George McGovern's presidential campaign, gaining her the access to rooftops and other vantage points for a survey of the borough.
She worked almost daily from January 1978 to April 1979, crisscrossing the borough, documenting the broad ethnic and economic range of Brooklyn's residents. The project became the subject of an exhibition, At Home in Brooklyn, at the Long Island Historical Society in 1985.
I have chosen a few photos from the collection without any residents because I believe our homes tell as much about us as a portrait would be able to, and I think it's interesting to imagine who the people behind these homes are (or were).
Photographs can have a huge affect on us. They can evoke very strong feelings of nostalgia, admiration, longing, being afraid, happiness and many other. Somehow, they have a magic power over us. We can protect ourself from them by closing our eyes, but if we manage to catch a glimpse of them, they can stick to our "inside eye" and be very difficult to get rid of again. We create stories in our minds or are reminded of distant or recent memories when looking at them. They can be used to portray an identity, and they can reveal our true persona to the world. When we collect them, it's like we're collecting memories.
I found these mugshots on the site "The Americans", and they fascinate me a lot. Because of their "scientific" purpose, they tell us a story before we even see the person portrayed. This can evoke a feeling of danger, because we know they're taken after the people have been arrested for some crime. I almost feel like I can't look at the people in the photographs because there's a change that they're dangerous, I'm afraid that they'll look back at me. The odd thing about this strong feeling is that you don't actually know if these people have commited a crime, and if so, what crime it is. They could have stolen a pack of gum in a shop for all we know.
This feeling of knowing part of the story by just looking them, but not knowing the rest, inspires me.
I love to be a woman. And I love my iPhone. I want to share a (free) app from Fotopedia Magazine, with a photo-series by Olivier Martel, titled "Women of the world". He has taken some amazing photos of women in different cultures. He explains his approach to photography below:
I am attached to topics such as the Berbers, the Fetishists of the Ivory Coast, the Order of Malta throughout the world, Malaria across the continents, Orthodoxy in Russia, the Cistercian Order in Europe and the nurses of the impossible… I have been able to photograph women far from the Fashion pages. These are the faces of the eternal feminine truth, in their struggles and hopes and their assertion.

— Olivier Martel
Below are some of my favourite ones. Check it out here.