Author Archive for Signe Kassow
Page 3 of 136
Daisies was made in 1966 by the Czech filmmaker Věra Chytilová and was considered a key film of the Czech New Wave. It was banned in 1968 shortly after the "Prague Spring" by the Soviet Communist regime, as was Chytilová from making any new films in Czechoslovakia until 1975.
The Soviet Union and the Warsaw Pact stopped the creative and social freedoms of "Prague Spring" when they decided to invade Czechoslovakia in the summer of 1968. Therefore, many Czechoslovakian artists' reactions were to employ metaphors, humour, and radical narrative play to express the dangers and hypocrisies of life under a repressive regime. In order to make subversive political statements, ambiguity was a necessity.
Daisies depicts the two female protagonists Marie and Marie, who are claiming that the world is "bad" and therefore they will be too.
The story is structured with a non-linear narrative, and via jump cuts we are thrown between incoherent scenes, never quite knowing what will come next. The film consists of montages of contradictory imagery, a baffling dialogue, asynchronous sound, colours that change from full to monochrome to psychedelic, anti-naturalistic optical effects and sudden accelerated motion.
The Maries want to go against the norms of society, and act out as they see fit. They do this when they date older men, get particularly drunk in a fancy nightclub and steal food, drinks or money from other people.
Many aspects of Daisies make it appear like a feminist film. The Maries are constantly sexually teasing older men, making them pay for expensive dinners only to send them away in trains afterwards. At one point the Maries cut up phallic-looking food with a pair of scissors and eat it. Many of the men they meet seem like symbols of the patriarchal society, and the Maries' actions therefore become a symbol of how they "castrate" it.
The main thing the Maries like to do is to eat, and they do this in a manner that also goes against the norms of society. They eat almost all the time, and if not, they ask people for food or talk about it. They even seem to confuse the meaning of love with food, and they question why men do not simply say "egg" instead of "I love you".
Daisies is a film with many possible interpretations, and Chytilová is concealing an important message underneath the veils of ambiguity. The veil Chytilová has chosen is highly Dadaist. With Daisies Chytilová challenges our conventional understanding of ourselves and the world we live in.
In a nod to the Maries' challenge of societal norms, the final title of the film reads: "This film is dedicated to those who only get upset over a "messed-up trifle"". It is a stab at the passivity of the bourgeoisie society, underlining Chytilová's belief that instead of being provoked by a step outside of the rigid borders of etiquette, they should be provoked by much more pressing issues such as the Soviet occupation, the constant threat of violence that follows with the occupation, destructions of war and the lack of freedom of speech.
These photos are selected from the The Nooney Brooklyn Photographs, by Dinanda H. Nooney documenting almost 200 families or individuals in their Brooklyn homes in the late 1970s.
Nooney was very meticulous in her photographic projects, her first project was to document the entire length of the West Side Highway in Manhattan, which had partially collapsed in 1973 and was demolished beginning in 1977. In her second project was to document Brooklyn. She used her connections from when she was working in Brooklyn as a volunteer for George McGovern's presidential campaign, gaining her the access to rooftops and other vantage points for a survey of the borough.
She worked almost daily from January 1978 to April 1979, crisscrossing the borough, documenting the broad ethnic and economic range of Brooklyn's residents. The project became the subject of an exhibition, At Home in Brooklyn, at the Long Island Historical Society in 1985.
I have chosen a few photos from the collection without any residents because I believe our homes tell as much about us as a portrait would be able to, and I think it's interesting to imagine who the people behind these homes are (or were).
Due to the newly opened exhibition Women in Focus: Photographs by Dorothy Bohm, I went to an event organised by The Museum of London featuring the British photographer Dorothy Bohm talking about her life and career in company with her daughter, art historian Monica Bohm-Duchen.
Dorothy Bohm was born in 1924 in East Prussia. She moved to England in 1939 as her father was able to send her to a boarding school, allowing her to escape from the Nazis. She graduated from Manchester College of Technology where she studied photography and met her future husband. The main reason to study photography was not because she hoped to become an artist, but simply because she wanted something she could make a decent living from. After graduating she got a job in a portrait studio in Manchester, developing her reputation as a portrait photographer and four years later, in 1946, she decided to set up her own portrait studio in Manchester.
Dorothy's portrait studio secured her a stable income which made her able to support her husband's final years of study, and after he graduated he got a job in a petrochemical company that obliged him to move around the world. They travelled all over the world together, and have lived in both Paris, New York and San Francisco. In the late 1950s, Dorothy decided to abandon studio portraiture in favour of "street photography" and she sold her studio in Manchester.
This was the first time she was "free" to take photographs solely with an artistic purpose. Her photographs were mainly shot in black and white, but in 1980 she was persuaded by the fellow photographer André Kertész to experiment with colour, which she did for a few years, and from 1985 she worked exclusively in colour film.
Today, Dorothy's work has been shown in numerous exhibitions, both in the UK and abroad. Fourteen books of her work have been published and she is still photographing. It is her way of collecting memories.
"I have spent my lifetime taking photographs. The photograph fulfils my deep need to stop things from disappearing. It makes transience less painful and retains some of the special magic, which I have looked for and found. I have tried to create order out of chaos, to find stability in flux and beauty in the most unlikely places."
— Dorothy Bohm
See Dorothy talking about her career in this video made by The Tate Gallery: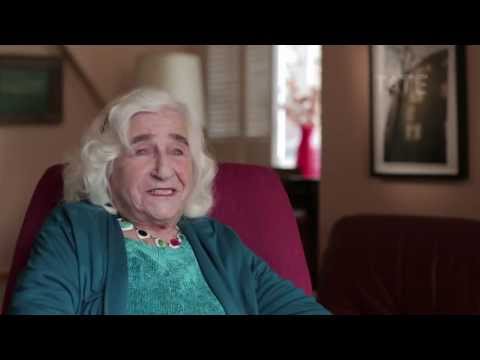 Susanna is for me the perfect example of a dreamer. She created the blog Girl Meets NYC in 2008, to document her Summer in New York City. Here, she has written many poetic, dreamy tales combined with amazing photos. It feels like reading someones diary and being allowed into the world of her dreams. Because the photographs (taken by both established and up-and-coming photographers) are so well chosen, they seem to be taken specifically to accompany the written words. Today, Susanna is in the process of writing two books and has travelled through nearly all of Asia, which she's documented in both words and pictures. This is how she describes herself:
Nonconformist and nomad, adventurer and raconteur, sculptor of words.
I've asked Susanna a few questions about her life, work and inspirations. Enjoy!
Tells us a bit about the place you grew up.
Well, I think I did much of my crucial growing up in a theological seminary in Missouri (U.S.), but I also lived in three other states as a kid. We built forts and climbed trees and ran wild. If we were even wearing shoes, they were always filthy from running around. That's the way a kid's shoes should be, I think. There was a log cabin, built by the founders of the seminary, to smoke and play cards in, and drink alcohol, or so the story goes. We loved that cabin as kids, sometimes we hoisted each other up through a small back window if it was locked. It had a front porch with a swing, which I think we accidentally broke one summer. We'd pretend to be pioneers, and the cabin and the surrounding woods were the perfect setting. I knew we weren't rich, but I was somewhat oblivious to our poverty. I didn't know any different, nobody had money. Many of us didn't attend school, and I never did. It was an isolated world in a way, with little to no exposure to things like pop culture and superficiality, which is why I probably grew up to be a woman who doesn't wear make-up, except for special occasions. Beauty didn't matter to me as a kid, and I was happy then, so I figure it makes sense for me to be happy now without caring how I look.
What's the best time of day?
It depends on my mood and the season, but I'm very fond of dusk in summer (pinks and fireflies) and winter (moody blues).
What's the difference between the stories photography and text can tell?
With pictures, the viewer creates the words to the story, and with text, the reader creates the pictures to the story. Maybe they're a little like yin and yang.
Is it true that you're writing a book? If so, tell us what it's going to be about.
Yes. Well, I think I'm writing two different books that are like conjoined twins at the moment, and I have yet to operate, to pull them apart and figure out where one ends and the other begins. At least half of it is nonfictional prose from my travels across Asia this summer, but bits of fiction keeps creeping in and veering off in other directions, and into veins of other stories. I'm not quite sure what it is, but hopefully, some day, something good will come of fruition from this all.
Where have you learned to write the way you do?
Reading, I guess. I never intentionally imitate anybody (even if it's tempting to try, sometimes), but I'm sure many writers have subconsciously influenced me, and poetry in general, even though I write prose, it's evolved into a very poetic prose. As it happens, I disliked poetry as a child (too ambiguous for my tastes), and I didn't consider it again until readers of my blog began calling my writing poetry, and I thought, "Perhaps I should be reading poetry…" and I did, and found that I loved it. I have my readers to thank for my rediscovery of poetry.
Describe your process of writing one of your posts.
It usually begins with a moment, a fragment or a metaphor that comes to mind during the day when I'm not doing any writing or even thinking about writing at all. I put that down on paper somewhere, and then it will slowly bleed and bloom outward from there. I do not write chronologically, and I usually can't move on from a sentence until I'm satisfied with it, so I relentlessly edit as I write, instead of writing straight through a draft and then editing that, and repeat. There reaches a point where sometimes I just have to let things go, or nothing will ever be done.
Where do you usually write? (In front of a computer or in a notebook?)
Both. I often flesh things out on paper (I'm partial to Field Notes at the moment), and get the kind of awkward, ugly beginnings out and then move to a computer when I want to be more productive or edit a lot. Considering the intensity and obsessiveness with which I edit, I would kill an awful a lot of trees and time to do it all by hand.
How do you find all the amazing photography that you post on Girl Meets NYC?
A lot of the photographers I feature are friends now, and that's helpful as they're especially generous in sending over their work to me when I request it, and I already keep up with new and upcoming projects of theirs. I think if somebody combs through places like Flickr and Tumblr enough, you can eventually develop list of exceptional photographers you can go back to again and again, and who will inevitably lead you to other wonderful photographers. The internet is very interconnected so, one thing leads to another, you know.
Why did you create Girl Meets NYC and what is the main goal for it today?
To document my summer in New York City. That was in 2008. I'm afraid don't update it very frequently anymore, as my writing process became much more drawn out and meticulous. I wouldn't say I have any main objectives for it today, except I hope it reaches somebody.
Why did you choose a blog for the place to post your writing, did you consider other media as well?
I was seventeen and blogs were booming then, I was curious and wished to try my hand at it. I don't think I considered any other media. I mean video blogging wouldn't have worked, for instance, because I'm camera shy and not articulate if I can't get it down on paper first.
You seem like a perfect example of a dreamer, but how would someone who knows you very well describe you?
Well, I don't know if I'm a perfect example of anything, and I'm one of those individuals who prefers a couple of close friends to many. I can count on one hand how many individuals I would say know me well. Actually, I think one of them would have to be my grandmother, as I'm very much a younger version of her, thus, in a way, she knows me by knowing herself. I have a mean, sarcastic sense of humor that I mostly only use around my best friend. If people didn't know we loved each other, they'd think we hate each other, but I know she never insults me with real malicious intent, nor I her, therefore we enjoy such cutting commentary. I get uncomfortable if she's being too nice to me. I don't really know how she'd describe me, as "crazy" probably. The other week she asked what I was reading, and I told her, and she goes, "You read such deep stuff, no wonder you're crazy."
Who are you inspired by?
Many times, by artists who are also my friends, because I can connect with them as individuals and as artists, such as Magda Lutek (usually known as Nishe online), Aëla Labbé, Daniel Stephensen, Nirrimi Firebrace and Mexico Rosel (Matt Caplin), Tara Violet Niami, to name a few (or a couple more than a few). But I often feel very inspired by film and filmmakers like Jim Jarmusch, and Wim Wenders. I wonder if I should become a filmmaker instead of a writer, sometimes…
You spoke to Sally Mann recently, is she a friend of yours or how did that come about?
Oh no, I wish I could call her a friend, but no. Merely made her acquaintance on one fine occasion. I wrote her a long-winded letter of all the things I've wanted to say to her since discovering her work — I admire her quite immensely — and she wrote back with her wonderful pairing of humility and wry wit.
Top 3 films?
Let it be noted that for the next three questions, because I don't necessarily have a top three, I will simply write three from a long list of favorites. For films: Baraka (dir. Ron Fricke), Stranger Than Paradise (dir. Jim Jarmusch), Lost Persons Area (dir. Caroline Strbbe). Wait, let me cheat and add a few more: Last Life in the Universe (dir. Pen-ek Ratanaruang), Paris, Texas (dir. Wim Wenders), and In The Mood for Love (dir. Wong Kar-wai).
Top 3 photographers?
Sally Mann (she really is in my top three, if I ever had one), Aëla Labbé, and Magda Lutek (Nishe).
Top 3 books?
Lolita by Vladimir Nabokov, Ode to Common Things by Pablo Neruda, Selected Verse by Federico García Lorca.
Which book are you reading at the moment?
I don't have enough self-control to limit myself to one book at a time, so at the moment I'm amidst The Paris Review Interviews: Volume IV, The Vagabond by Collette (a beautiful 1980 edition, a gift from my friend Daniel — before mentioned in this interview — who said it reminded him of me), The Missing Ink: The Lost Art of Handwriting by Philip Hensher, American Photobooth by Nakki Goranin, a book on Japanese residential architecture, and I want to mention two books I just finished, because they were so wonderful: I Know Why The Caged Bird Sings by Maya Angelou, and Once by Wim Wenders, which feels like sitting around a kitchen table with an old friend, listening to stories, and sifting through photographs from a shoebox, it's a warm feeling reading it.
Tell us about your travels, the physical ones as well as the spiritual ones.
Well, after coming home from New York City and entering a mind-numbingly dull work situation with a mentally and verbally abusive boss, I was always of daydreaming of defiantly quitting one day, and traveling the world with no plan but to see and experience new things, and so, one day I did just that. Quit my job, applied for a passport, picked a beginning destination, bought a plane ticket, and told no one until it was too late to talk me out of it. I've told this story many times (sorry for those who have already heard it). Anyway, that was how my traveling began. In that trip, I visited Europe and Africa, where I went without food for days. This summer I traveled across India, Nepal, Thailand, Cambodia, Laos, and Việt Nam. The more I travel, the more I want to travel even more, if that makes sense (a poorly constructed sentence).
As for spiritual, well, it's difficult to detail all that concisely, as it is deep and intimate, but in a nutshell, I grew up in a religion-saturated environment, but when I reached the age of fourteen or so, I realized that everything I supposedly believed was only because the people around me believed it. It was religion and not spirituality. So then I become an atheist, and I was a miserable atheist. After a while, I decided to essentially rewind, erase, and begin again. I'm not religious, I think even Jesus was against religion, but spirituality has become the most profound component of my life. If anyone feels sorry for my having faith in God, then they don't understand my faith, which is not defined by others.
What are your plans for the future?
My plans are forever forming and evolving. I keep an open mind. I've never been one of those people who knows what I want to do with the rest of my life, knowing this would feel suffocating I think, I'd be in a panicked gloom. I guess I like surprises, in a way, the unpredictably of being a free spirit. At this very moment (this could change by tomorrow), I'm considering returning to New York to study book arts, or living in either Australia or Southeast Asia with some friends (building a commune has been discussed). I definitely want to move, that's been a desire for a while now. I travel overseas for months, but I keep coming back to the same place broke poor, and that's getting old. I want to go home broke poor from adventures to somewhere else now. Or not broke poor. That would be a plot twist.
Can you recommend other blogs/sites to look at?
Forgetlings (my friend Daniel is a master of poetry)
Nishe (a wonderful photo blog by one of my dearest friends)
Fuck Yeah, Book Arts! (book arts!)
Le Cam Romain (film photo beauties)
the road is home (my friend Nirrimi's beautiful blog)
the raw book ("…aims to deconstruct the conventional definition of beauty through a series of original conversations." I just did an interview for the Raw Book recently, really honored to be a part of it.)
There are many more I'd recommend, these are just some that came to mind.
Other things you would like to mention?
Thank you, and I hope I didn't say "well" too much, it's my vice at the moment, my predecessors of this particular habit were "oh" and before that "anyway." Well, anyway, that's all folks. A good song has just come on, I must get up and dance.
The innocent, sometimes naive childlike "baby-doll" character has always been a popular one in cinema, certainly amongst the male audience. With the 1956 film "And God Created Woman" that gave Brigitte Bardot her breakthrough, Roger Vadim invented a modern version of "the eternal female" and launched a new type of eroticism.


Simone de Beauvoir explained the interest in this new "child-woman" in her book "Brigitte Bardot and the lolita syndrome":
The adult woman now inhibits the same world as the man, but the child-woman moves in a universe which he cannot enter. The age difference reestablishes between them the distance that seems necessary to desire.
— Simone de Beauvoir


Brigitte Bardot is a perfect example of the merging of the "green fruit" and "femme fatale" type in the film "And God Created Women". She is playing the 18-year old ophan, Juliette who is very sexual and attracts all men – young and old. Juliette knows that all men find her attractive and play along with them. But the only one she really loves doesn't love her back, so she is never quite happy.

Brigitte Bardot is the most perfect specimen of these ambiguous nymphs. Seen from behind, her slender, muscular, dancer's body is almost androgynous. Femininity triumphs in her delightful bosom. The long voluptuous tresses of Mélisande flow down to her shoulders, but her hair-do is that of a negligent waif. The line of her lips form a childish pout, and at the same time those lips are very kissable.
— Simone de Beauvoir

We see the popularity of "the lolita syndrome" in cinema many times for example with Audrey Hepburn, Leslie Caron and Francoise Arnoul amongst many others. Not to mention in the hugely popular book "Lolita" by Nabokov.

The video-distribution company Criterion Collection, a "continuing series of important classic and contemporary films" has since 1984 been dedicated to gathering the greatest films from around the world and publishing them in high quality. If you are interested in films, I definitely recommend you to have a look at their site and blog where they write critical film reviews, discuss the newest film theory and create lists of recommended films to see.
They also maintain a YouTube channel where I recently stumbled upon their "Three Reasons" videos. If you sometimes find it difficult to pursuade your partner to watch a black and white film or a film from before the 21st century with you, these videos are amazing. They often sell the films better than the original trailers. Of course I'm not forgetting that Criterion Collective is a company who are promoting the films they sell, but because I actually agree with them in their film choices, I find these videos very useful. Also, after looking through the videos, I have added many films to my "I need to watch this" list.
Anyway, here are five videos from their Three Reasons channel. I highly recommend all these films, so I hope these videos will inspire your next film choice.
Breathless (1960)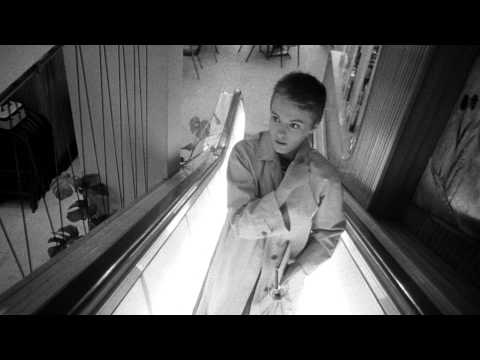 Belle de Jour (1967)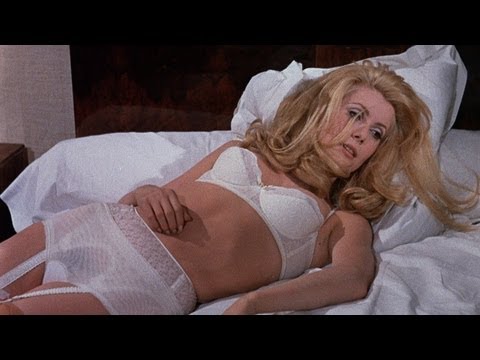 The Children of Paradise (1945)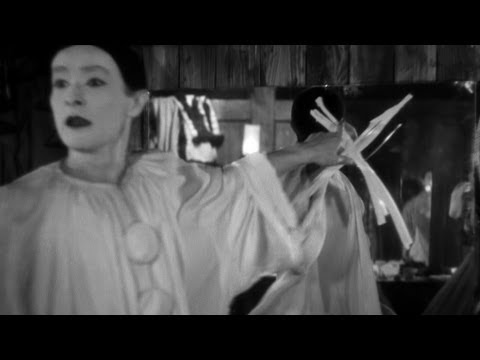 In the Mood for Love (2000)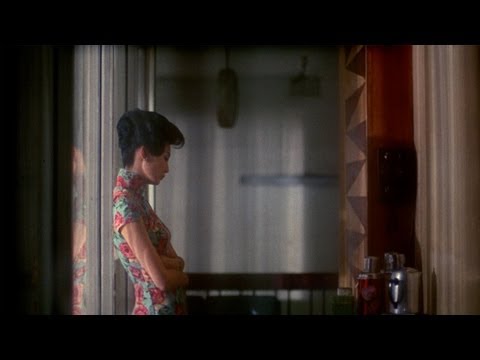 See more of Criterion Collective's Three Reason's here.
Annemarie Schwarzenbach was a Swiss writer, journalist, photographer and traveler. She first wanted to be a general, then a pianist and a dancer but ended up with a doctorate in history at Zurich University, and published her first novel aged 23. She had a troubled relationship with her mother, whom apparently brought her up as a boy and as a child prodigy. She began to dress and act like a boy from an early age, and throughout her life she was often mistaken for a young man.


Her androgynous beauty attracted and fascinated both men and women, and I'm sure she still inspires today, when looking at some of the photos Marianne Breslauer took of her.
She was neither a man nor a woman, but an angel, an archangel.
— Marianne Breslauer
She travelled extensively, and within ten years she produced more than 300 articles and 5,000 photographs from her journeys across Europe, the United States, the Middle East and Africa. The photographer Marianne Breslauer who was a close friend of Annemarie's has taken some of the most striking images of Annemarie while they were travelling together.


Annemarie's relationship with her mother was a difficult one. Renée Schwarzenbach was a domineering personality, who ruled the household with a rod of iron. She also had affairs with women, which her husband tolerated. Annemarie was vehemently anti-Nazi whereas her family, and mother especially, sympathised with the regime.


Annemarie always lived a dangerous life with drugs and alcohol and died tragically attempting a "hands free" bicycle manoeuvre, but fell and hit her head and died nine weeks later. She was just 34 years old. After her death, her mother destroyed some of her archives, but Annemarie's work was rediscovered in 1987.
"You can read her life like a novel, but no editor would publish it, they would say 'oh it's too much, give me a break', but this is not the case, it's all true,"
— Alexis Schwarzenbach, great nephew

Photographs can have a huge affect on us. They can evoke very strong feelings of nostalgia, admiration, longing, being afraid, happiness and many other. Somehow, they have a magic power over us. We can protect ourself from them by closing our eyes, but if we manage to catch a glimpse of them, they can stick to our "inside eye" and be very difficult to get rid of again. We create stories in our minds or are reminded of distant or recent memories when looking at them. They can be used to portray an identity, and they can reveal our true persona to the world. When we collect them, it's like we're collecting memories.
I found these mugshots on the site "The Americans", and they fascinate me a lot. Because of their "scientific" purpose, they tell us a story before we even see the person portrayed. This can evoke a feeling of danger, because we know they're taken after the people have been arrested for some crime. I almost feel like I can't look at the people in the photographs because there's a change that they're dangerous, I'm afraid that they'll look back at me. The odd thing about this strong feeling is that you don't actually know if these people have commited a crime, and if so, what crime it is. They could have stolen a pack of gum in a shop for all we know.
This feeling of knowing part of the story by just looking them, but not knowing the rest, inspires me.
It all started in 1896 when "The May Irwin Kiss" was not only one of the first films ever to be shown commercially to the public, but also the first ever "film kiss". The film kiss is almost inevitable in Hollywood and a necessity in the Romance. "The May Irwin Kiss" caused a scandalized uproar and sometimes even calls for police action in many places where it was shown. It was simply considered inappropriate to view two physically-unattractive people magnified on the screen during an extended kiss.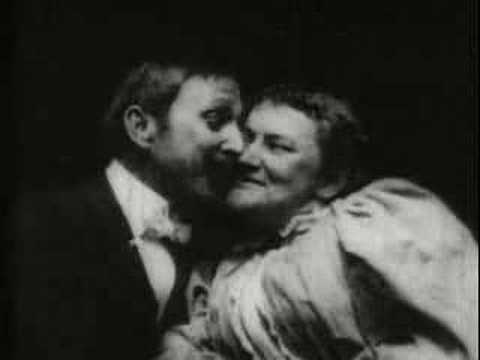 Today, we are luckily not that sensitive anymore, and there are some pretty remarkable "film kisses" in the history of cinema. The film kiss can either be the satisfying "they finally got each other"-kiss or the heart-breaking "if they love each other they have to leave each other"-kiss, but it can also be a friendly "I'll always be here"-kiss. Either way, they always leave us with some sort of emotion. Here are some emotional film kisses for you.