Monthly Archive for March, 2009
Love the way Penelope Cruz looks in the movie "Vicky, Christina, Barcelona".
Keira is a fashion brand established in Feb 07 by Keira Thorley, after graduating from a Masters degree in Fashion from Edinburgh College of Art in Dec 06. 
The philosophy I have been refining through studying and practice is to create clothes that move with the lines body and make the wearer feel simultaneously strong and feminine along with looking totally gorgeous!" Each design has been influenced by legendary women such as Greta Garbo, Marilyn Monroe, Coco Chanel and Bettie Page. The Keira speciality is leather.
The classic dancing scene from Jean-Luc Goddard's crime comedy Bande a Part. This time with the real sound. Love the movie.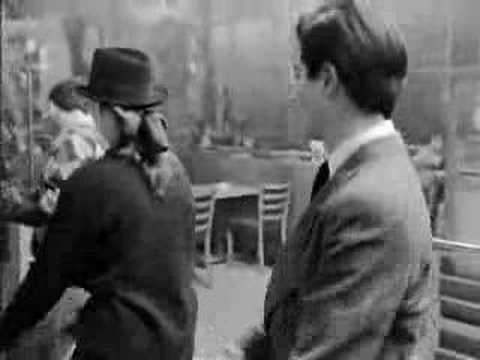 Rose was 14 when she got discovered by Scoop-models. She didn't expect it, but they immediately noticed her when she went by with her friend, who was a model at that time. She's now 17 years old and ready to take on the world. I love her innocent but at the same time sexy look. I hope to see more of Rose in the future.
Continue reading 'Rose'
Was born the 14th of August 1984 and lives in Vesterbro, Copenhagen. She dropped out of high school when the Danish stylist Christian Schleisner (who has been working for the Danish magazine S Magazine) asked her to assist him with a project. She assisted him for about a year and then the Danish model-agency Scoop-models asked her to work for them as a stylist. She is 100% self-taught, and might have her creativity from her Grandparents who featured as actors in the classic Danish TV-series Matador, or her brother who is a self-taught photographer.

I'm very proud to announce that I will be posting a couple of interviews with different interesting people in the next months. All the interviews will feature a personal drawing made by the interviewee based around a black circle.
I love how this model looks. So beautiful.
Continue reading 'Lyoka Tyagnereva'
Mono is a succession of capsule series created by Heather Martin. With each series, Heather explores the spaces between art, craft, design & fashion aiming to redefine the categorical convention of these genres as well as their ideals, content, norms & expectations. Here's a preview. I love it.