Monthly Archive for July, 2008
There is nothing more to say than just look.
He sells his Bow tie collection in the famous french store Colette. I LOVE his SS09 collection, it reminds me of being a little girl dressing up with my mothers old clothes and feeling like a princess. And look how he uses the bows in his collection.
Antoine Peters F/W 0809 collection, with a lot humor. Here´s the first part of the fashionshow.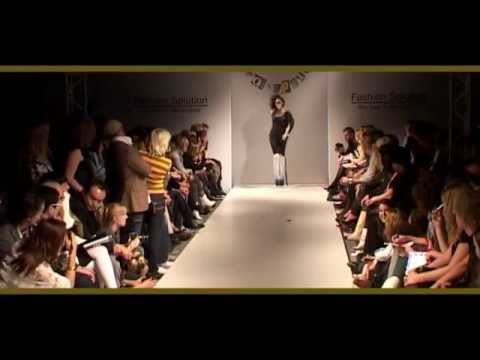 Says she wants a Munny!
I am talking about the designer Richard Nicoll, he has won the Fashion Forward sponsorship granted by London Fashion Week, and I love to see how his collections are very forward-looking. Just look at the bows in the collection – the new trend.
Continue reading 'Idiosyncratic, celebratory and wearable fashion'
Fall collection 08 – See by Chloé.
Maria Lau – British-born and bilingual with Cantonese parentage, a strong fusion of cultures and mixed perceptions have always been present in Maria's life.
This collection is called: A Skin Less Ordinary and is handcrafted and made by different combinations of stockings and other materials.
Or mayby I just love your eye for picture-taking.
I love to look at his pictures, it makes me happy inside to look at something beautiful. This is the Fashion Diary of Hedi Slimane, Los Angeles June 2008.
SHOWstudio has done it again. Now it's a "political fashion" film by Nick Knight and the frontwoman of The Gossip, Beth Ditto.
SHOWstudio describes it like this:
Titled Feminist – a moniker Beth is proud to flaunt in an age when few else dare – Nick's film focusses on Beth's statuesque size (an attribute oft-remarked upon) and more tellingly her own playful and unabashed appreciation of this voluptuousness. Recalling his work with larger-than-life models Sarah Morrisson and Sophie Dahl, 'Feminist' revels not only in Beth's physique, but in her overwhelming body confidence and consciousness. Powerful, beautiful, self-assured and definitely in control: as opposed to just wearing the label, Beth is the living embodiment of the feminist ideal.
You have to see the beautiful film, you can see it here
And I love this video remix of the Alexander Wang Fashion show AW08 made by NylonTV: